Keynote Speakers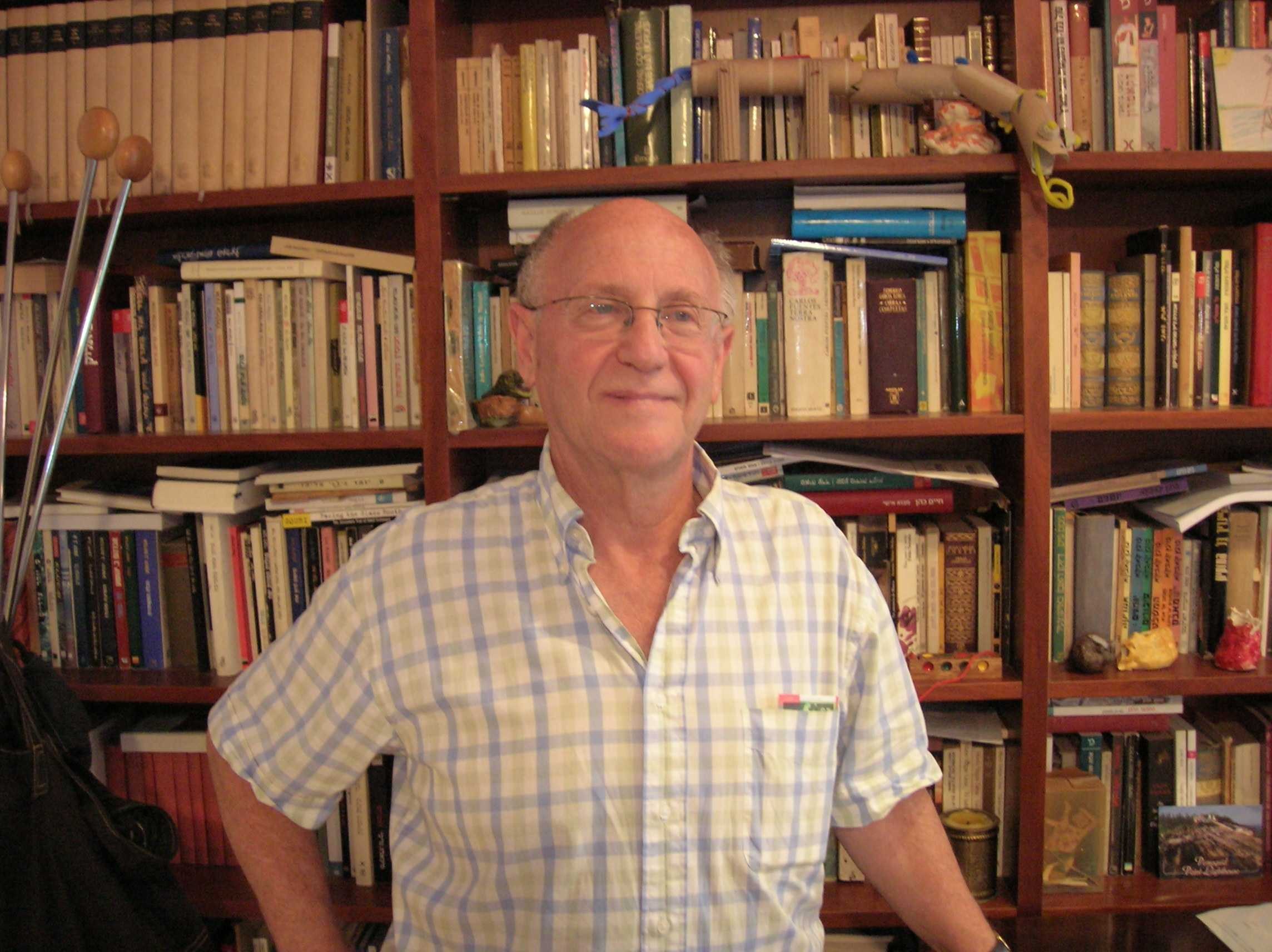 Yosef Kaplan, Hebrew University, Mount Scopus, Israel, "Dissimulation as a Way of Life, as a Strategy,
and as a Theology: The Early Modern Iberian Marranos."
Yosef Kaplan was born and raised in Buenos Aires. In 1962 he immigrated to Israel. He studied at the Hebrew University of Jerusalem, majoring in Jewish History and Sociology. In 1979 he completed his PhD in Jewish History, writing a thesis on Isaac Orobio de Castro and His Circle. He is Bernard Cherrick Emeritus Professor of Jewish History at the Hebrew University of Jerusalem. He was fellow at the Institute for Advanced Study, The Hebrew University of Jerusalem; visiting professor at Yale University; fellow at the Royal Institute for Advanced Study in Wassenaar (The Netherlands); Associated Director of Research at the École des Hautes Etudes en Sciences Sociales, Paris; Goldsmid Visiting Professor at University College London; Visiting Scholar at Wolfson College, Oxford; Associated Director of Research at the École Pratique des Hautes Etudes, Sorbonne, Paris; Visiting Fellow at All Souls College, Oxford; member of the School of Historical Studies, The Institute for Advanced Study, Princeton. He was chairman of the Historical Society of Israel and member of the editorial board of the historical quarterly Zion. He was one of the founders of the School of History at the Hebrew University and its second Director. In 2004 he was elected member of the Israel Academy of Sciences and Humanities. Since 2009, Chairman of the World Union of Jewish Studies.He is currently a member of the Research Group "Eros, Family and Community", at Scholion – Interdisciplinary Research Center in the Humanities and Jewish Studies at the Hebrew University of Jerusalem. Religious and Cultural Changes in the Western Sephardi Diaspora in the Early Modern Period.In 2011 he was awarded an Advanced Grant from the European Research Council (ERC) for a project on His publications include: From Christianity to Judaism: The Story of Isaac Orobio de Castro (Hebrew: Jerusalem 1982; English version: Oxford 1989); Jud־¯os Nuevos en Amsterdam (Barcelona 1996; French version Paris 1999); An Alternative Path to Modernity (Leiden 2000; enlarged Hebrew version, Jerusalem 2002). He has edited, among others, Fins des Siècle – End of Ages (Hebrew, Jerusalem 2005); The Dutch Intersection (Leiden and Boston 2008).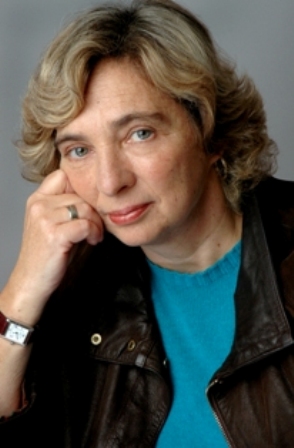 Irene Flunser Pimentel, "Prémio Pessoa 2007" Awarded , New University of Lisbon, ; "Portugal, a transition shelter for Jewish refugees"

Irene Flunser Pimentel é licenciada em História pela Faculdade de Letras da Universidade Clássica de Lisboa, mestre em História Contemporânea (século XX) e doutorada em História Institucional e Política Contemporânea, pela Faculdade de Ciências Sociais e Humanas da Universidade Nova de Lisboa. Elaborou diversos estudos sobre o Estado Novo, o período da II Guerra Mundial, a situação das mulheres e a polícia política durante a ditadura de Salazar e Caetano. É investigadora do Instituto de História Contemporânea (FCSH da UNL), coordenando neste momento o Projecto, financiado pela FCT, «Justiça Política na Transição para a democracia em Portugal (1974-2008)». É autora de diversos artigos e livros, entre os quais se contam: " História das Organizações Femininas do Estado Novo (Círculo de Leitores, 2000 e Temas & Debates, 2001)"; textos relativos a Portugal da obra Contai aos Vossos Filhos; Um Livro sobre o Holocausto na Europa, 1933-1945 (Gótica, 2000); Fotobiografia de Manuel Gonçalves Cerejeira (Círculo de Leitores em 2002); Judeus em Portugal durante a Segunda Guerra Mundial. Em Fuga de Hitler e do Holocausto (Esfera dos Livros, 2006); Vítimas de Salazar. Estado Novo e Violência Política (Esfera dos Livros, 2007), em co-autoria com João Madeira e Luís Farinha; A História da PIDE (Círculo de Leitores e Temas & Debates, 2007); Mocidade Portuguesa Feminina (Esfera dos Livros, 2007); Biografia de um Inspector da PIDE (Esfera dos Livros, 2008);Tribunais Políticos. Tribunais Militares Especiais e Tribunais Plenários durante a Ditadura e o Estado Novo, em co-autoria com Fernando Rosas, João Madeira, Luís Farinha e Maria Inácia Rezola (Círculo de Leitores/Temas & Debates, 2009); Fotobiografia de José Afonso (Círculo de Leitores, 2009 e Temas & Debates, 2010); Cardeal Cerejeira. O Príncipe da Igreja, (Esfera dos Livros, 2010). Foi distinguida com vários prémios:- História das Organizações Femininas do Estado Novo, prémio Carolina Michaelis, 1999; Judeus em Portugal durante a Segunda Guerra Mundial. Em Fuga de Hitler e do Holocausto, prémio ex-aequo Adérito Sedas Nunes, atribuído pelo Instituto de Ciências Sociais, 2007; Prémio Pessoa, atribuído pelo Expresso e a Unysis, 2007; A História da PIDE, prémio especial da revista Máxima, 2008; Prémio Seeds of Science, categoria «Ciências Sociais e Humanas», 2009; A Cada um o seu Lugar. A Política Feminina do Estado Novo, prémio Ensaio da revista Máxima, 2011.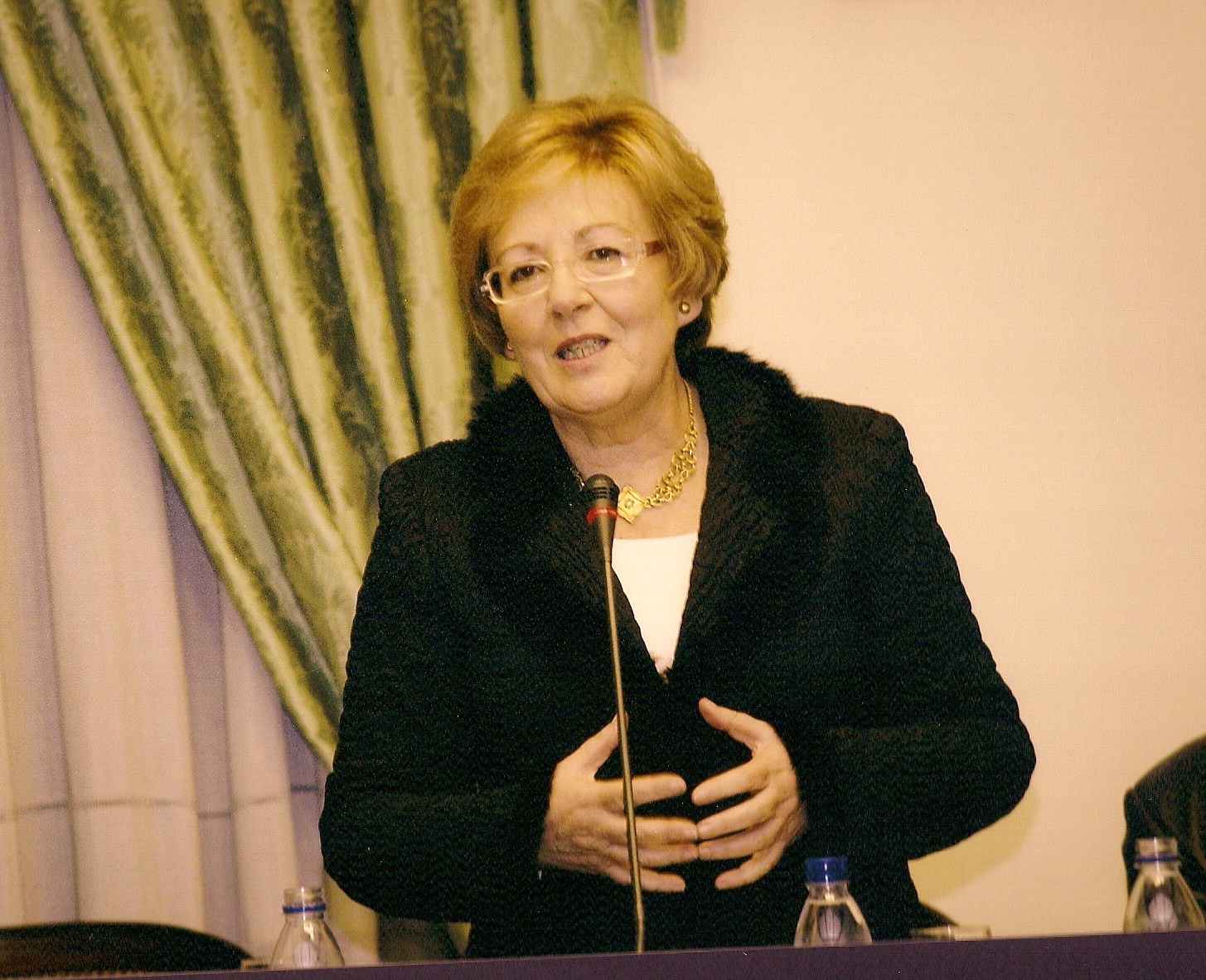 Maria Antonieta Garcia, Portugal; "Jews of Belmonte: the construction of identity (s)"

Doutorada
em Sociologia e mestre em Literatura e Cultura Portuguesas pela Faculdade de Ciências Sociais e Humanas da Universidade Nova de Lisboa, licenciou-se em Filologia Românica na Faculdade de Letras da Universidade Clássica de Lisboa. Professora Associada na Universidade da Beira Interior (Aposentada) tem desenvolvido as suas investigações no âmbito do Judaísmo e das Identidades. Lecionou cursos de Licenciatura e de Mestrado. Orientou teses de Mestrado e de Doutoramento. Foi Presidente do Departamento de Letras da Universidade da Beira Interior. Fundou e foi Diretora da revista científica À Beira da UBI. Participou em Congressos Nacionais e Internacionais. Entre outros publicou os livros: Carolina Beatriz Ângelo, Médica, Republicana, Sufragista…, Lisboa, Editora Fonte da Palavra, 2011. Carolina Beatriz Ângelo – Guarda(dora) da Liberdade, Câmara Municipal da Guarda, 2009. Inquisição e Independência – Um Motim no Fundão (1580), Coimbra, Alma Azul, 2006. "Fios – Para um Roteiro Judaico da Covilhã", Covilhã, Universidade da Beira Interior, 2001."Guarda – História e Cultura Judaica", Guarda, Museu da Guarda e Câmara Municipal da Guarda, 1999. Judaísmo no Feminino, Lisboa, Instituto de Sociologia e Etnologia das Religiões, Universidade Nova de Lisboa (Adaptação da dissertação de Doutoramento),1999. Denúncias em Nome da Fé, Caderno de Culpas do Bispado da Guarda, do seu Distrito e das Visitações, Lisboa, Instituto de Sociologia e Etnologia das Religiões (ISER), Universidade Nova de Lisboa, 1996. Os Judeus de Belmonte: Os Caminhos da Memória, Lisboa, Instituto de Sociologia e Etnologia das Religiões (ISER), Universidade Nova de Lisboa, 1993. Colaborou nas obras: Ser judeu um pecado original", Jornadas da Beira Interior II, Jornal do Fundão, 1988. "Ser Judeu", Inquisição III, Lisboa, Universitária Editora, Sociedade Portuguesa de Estudos do Século XVIII, 1990. "A comunidade judaica de Belmonte", Judeus e Árabes na Península Ibérica, Lisboa, Comissão Nacional da UNESCO, Centro Nacional de Cultura, 1994. "A Tra(d)ição da Memória", Os Judeus Portugueses entre os Descobrimentos e a Diáspora, Lisboa, Associação Portuguesa de Estudos Judaicos, 1994. "Ser judeu hoje em Belmonte", Testemunhos do Judaísmo em Portugal, Lisboa, Ministério da Cultura, Gabinete das Relações Internacionais, 1997. "Guarda – "A linguagem dos poderes" e "Carolina Beatriz Ângelo – A Maçonaria" , in Guarda – A Formosa, Guarda, Câmara Municipal da Guarda, 2000. El Legado de Sefarad, Salamanca, Amarú ediciones y Norbert Rehrmann, 2003. Pelas oito partidas da língua portuguesa, Macau, Universidade de Macau, 2007. Aula Ibérica. Actas de los Congresos de Évora y Salamanca, Salamanca, Ediciones Universidad de Salamanca, 2007. A Guarda Vista do Céu, Lisboa, Argumentum Editora, 2009. Dicionário do Judaísmo Português, Lisboa, Editorial Presença, 2009. Coimbra Judaica, Coimbra, Câmara Municipal de Coimbra, 2009. Profetismo: de Bandarra a Vieira, Trancoso, Município de Trancoso, 2010. Coordenadora e autora em Euforia Breve. Memórias da Primeira República na Guarda, "A Guarda no Labirinto da Primeira República".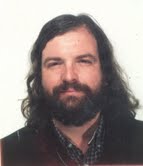 Claude B. Stuczynski, Bar-llan University,Israel; "Digging Portugal's
Jewish Past: Samuel Schwarz (1880- 1953)"

Claude (Dov) B. Stuczynski is a Senior Lecturer at the Department of General History (Bar-Ilan University). Having written a number of Contributions in various languages, his two main fields of research are: The Portuguese Converso phenomenon and the first encounters between Europeans and Amerindians. He is mainly interested in the relationship between religion and politics in Medieval and Early Modern periods. Actually he prepares a study of the theological-political dimension of the Converso phenomenon (what he calls: "The Marrano Paulinian Moment").
Among his contributions are the following books: Between Religion and Religiosity: The Portuguese Inquisition and the New Christians of Bragança during the XVIth Century, Jerusalem, Ben Zvi Institute (forthcoming); Samuel Schwarz, The New Christians in Portugal in the XXth Century (Hebrew edition: The Israeli Historical Society, French forthcoming edition: Editions Chandeigne, Paris, 2013);- 'On Behalf of the Nation'. New Christian Apologetics in the Iberian World, (Brill: Leiden & Boston, 2013) . He published a numbers of articles, reviews, and entries, contributing in Adriano Prosperi's and John Tedeschi's very recent: Dizionario Storico dell'Inquisizione, Scuola Normale Superiore di Pisa, 4 vols. (Italian). He is co-editor with David Graizbord of a special issue of the Journal "Jewish History" dedicated to Early Modern Portuguese New Christian Identities (2011).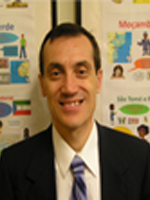 Joseph Abraham Levi, Professor and Director of Portuguese Language and Lusophone
Studies, George Washington University, USA; "In Portugal and in the Diaspora: Forging an Identity before and after the Sephardic Diaspora People of the Portuguese Nation"

Doutoramento em Filologia/Linguística Românica (Português, Italiano e Espanhol Medieval) e Mestrado em Português e Estudos Lusófonos, ambos pela University of Wisconsin-Madison, Laurea em Suaíli, Árabe e Estudos Islâmicos pelo Istituto Universitario Orientale, Nápoles, Licenciatura em Língua Portuguesa e Estudos Lusófonos/História dos Descobrimentos e da Expansão Portuguesa pela Universidade de Lisboa. As publicações, a investigação e os interesses académicos de Joseph Levi concentram-se nas seguintes áreas: Língua Portuguesa; Culturas, Literaturas, História e Civilizações Portuguesas, Brasileiras e Lusófonas; Filologia, Linguística e Dialectologia Românica (Português, Italiano e Espanhol Medieval); Estudos Medievais; Estudos Sefarditas e Italkitas (Judeus Italianos); Missionários em África e Ásia (séculos XVI-XVIII); Protestantismo no Mundo Lusófono; Estudos Africanos e Islâmicos. Desde Agosto de 2010, Joseph Levi é Professor Auxiliar na George Washington University. A longa carreira de Joseph Levi começou na University of Wisconsin-Madison, continuando depois a leccionar na University of Georgia, na University of Iowa, no Rhode Island College, na University of Hong Kong e na Universidade de São José em Macau. Joseph Levi mantém liames académicos com a Universidade de Lisboa e a Universidade de Évora, onde costuma ser convidado para leccionar ou dar seminários nos programas de Licenciatura e de Mestrado sobre uma vasta gama de assuntos, da língua, linguística e filologia portuguesas e românicas às culturas e civilizações islâmicas, judaicas e lusófonas.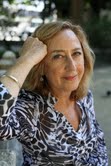 Esther Mucznik: "Tribute to Samuel Schwarz, world citizen, Portuguese by choice."
Daughter of Polish Jews, lived in Israel and Paris where studied, respectively, the Hebrew language and culture and sociology at the Sorbonne. She is Vice-President of the Jewish Community of Lisbon (CIL) and founder in 1994 the Portuguese Association for Jewish Studies. President and founder in 2008 of Memoshoá - Association of Holocaust Memory and Education, co-founder of the Abrahamic Forum of Portugal for Interreligious Dialogue and a member of the National Commission for Religious Freedom. She was Público newspaper columnist from 2002 to 2011.
Scholar of Jewish issues, has coordinated courses and seminars on Jewish history and culture, religious freedom and dialogue, interreligious, Israel and the Middle East, and published numerous papers on these subjects, including "Gracia Nasi, The Jew of Portuguese sixteenth century that challenged their own destiny, "and" Portuguese in the Holocaust, "both in the sphere of publishing books, respectively in 2010 and 2012. She was also co-coordinator of the Portuguese Dictionary of Judaism, published in 2009 by Editorial Presença and work Israel, Yesterday and Today in Difel, 2007.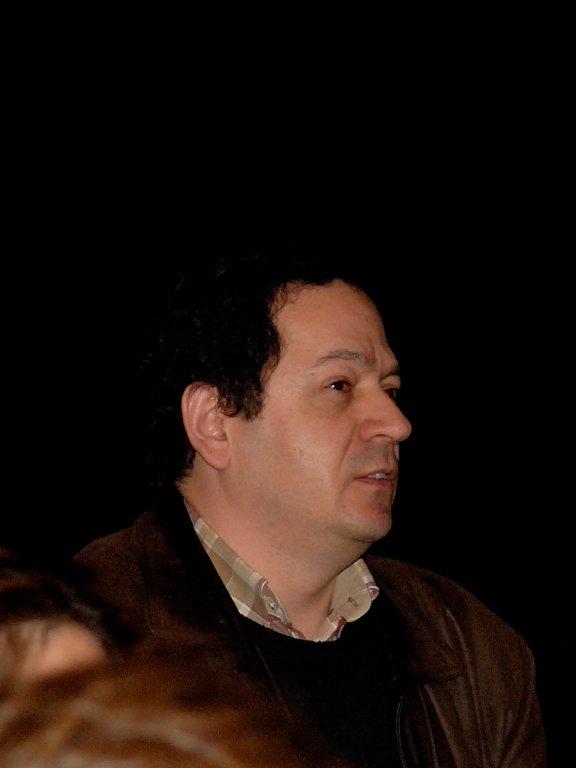 Saul Gomes, Professor of Coimbra University; "The medieval Jewish culture in Portugal: the case of Isaac Abravanel"
Born in Leiria city whose past led him to an interest in the Portuguese Jewish history. He graduated in History at the Universidade Nova de Lisboa (1986), and Ph.D. in Medieval History at the University of Coimbra (2000). He has worked the medieval and modern history of Portugal, stressing also that the studies devoted to the history of Jewish presence greatly in center of Portugal. He was the scientific coordinator of the colloquium "Coimbra Judaica" (2009) and has published, among others, the following studies: The antoponímia Jewish medieval Leiria (1986), The Jews of medieval Leiria as agents facilitators of the urban economy (1993), "the Ethnic-Religious Groups and Immigration ", in Volume 3 of New History of Portugal, Portugal in defining boundaries (1996), New Christians of Leiria: some topics around the case of Catherine Rodrigues of rock (1562-1563) (1997), Coimbra: Abrahamic Religions center (2000), The Jewish Community of medieval Coimbra (2003), Being a Jew in medieval Coimbra (2003), The Jews in the United Portuguese (twelfth and thirteenth centuries) (2006), Coimbra Jewish: the story and forgetting (2009), the Jews of the economy as facilitators the Jewish Commune of Leiria: from origins to the expulsion (2010).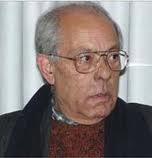 Pinharanda Gomes, Portugal; "Aspects of Hebrew Portuguese Philosophy "
Natural Quadrazais, county Sabugal, researcher, essayist and philosopher, founding partner of the Institute of Philosophy and Luso-Brazilian elected corresponding member of the International Academy of Portuguese Culture and the Portuguese Academy of History. In the vast number of titles published, loom three areas: contributions to the history of philosophy, monographs alluding to church history and studies with the regional or local level.
Sebastian Mendes, Gérald Mendes and Aristides Mendes: Tribute to Aristides Sousa Mendes with his grandsoons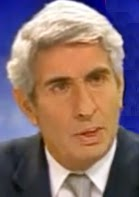 Aristides Sousa Mendes
Currently retired, Aristides Sousa Mendes is an Electrical Engineer who have mainly worked in the field of Information Systems. He was also a university Professor in the field of Organizational Management.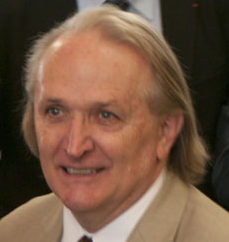 Sebastian Mendes
Sebastian has shown his art in many exhibitions, nationally and internationally. As longtime radio broadcaster and organizer of an annual electronic music festival he has a passionate interest in avant-garde music. In 1997, Sebastian Mendes along with cousins, aunts and uncles met in Cabanas de Viriato, where they created the Fundação Aristides de Sousa Mendes, as a democratic institution. He was the founding vice president of the Sousa Mendes Foundation in the USA, and is still an SMF board member. Whenever he has been invited to do so, Sebastian has joined with many of his cousins to speak publicly about Aristides de Sousa Mendes. Born in San Francisco and currently living in Bellingham, Washington, Sebastian Mendes is Associate Professor of Interdisciplinary Arts and Sculpture at Western Washington University. He has diplomas in Art, from Stanford University, The University of California and St. Martin's School of Art, London.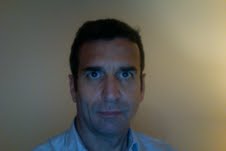 Gérald Mendes
Petit fils d´Aristides de Sousa Mendes et fils de Luis-Filipe qui était l´avant-dernier de la grande famile d´Angelina et Aristides. Mon père avait 12 ans au moment des événements de juin 1940 à Bordeaux. Il resta par la suite auprès de ses parents au Portugal jusqu´au décès de sa mère en 1948. Au cours de ces années, il les soigna et agit en tant que secrétaire pour son père. Il nous racontait avec beaucoup d´émotions, les années de bonheur qu´ils avaient vécues avant 1940. Puis l´optimisme après la punition, espérant que les choses s´arrangeraient à la fin de la guerre. Et enfin le déclin de ses parents quand ils réalisèrent que leur sort avait été définitivement scellé par Salazar. Mon père qui était d´un naturel courageux et optimiste, décéda en 1988 à l´âge de 59 ans. Je suis né et j´ai grandi au Canada, et suis moi-même père de deux magnifiques enfants: Isabelle et Sébastien. Ma conjointe Patricia et moi vivons maintenant depuis quelques années en France en région parisienne où je travaille pour un groupe pharmaceutique. Je suis membre des organisations suivantes:
- Membre du Conseil d`Administration du Comité National Français à la mémoire d´Aristides de Sousa Mendes
- Membre de la Sousa Mendes Foundation - US
Laura Cesana
Laura Cesana was born in Rome, spent her childhood in New York City and now lives and works in Portugal. She received a degree in Economics from the University of Rome, a degree in arts from the Escola Superior de Educação pela Arte in Lisbon and an M.A. in Education (specializing in Visual Arts) from Boston University. She studied painting, etching and drawing at the Atelier Livre of the Municipality of Porto Alegre, Brazil, etching at Temple University, in Rome, and drawing at the Art Student's League in New York City. She was a teacher at the Escola Superior de Educação pela Arte and Assistant Professor at the Escola Superior de Educação in Lisbon, responsible for the Visual Arts program, until 1995. She has also illustrated books and newspaper articles, and held one-woman shows in Portugal, Italy, Brazil, Grand-Duché du Luxembourg, France, Hong-Kong, Macao and U.S.A.. Author of the bilingual book whose title and subtitle are:"JEWISH VESTIGES IN PORTUGAL - travels of a painter" (hard cover, 160 pages, over 116 colored photos of places and reproductions of paintings; text in English and Portuguese, notes, bibliography, index) Lisbon 1997, first edition.. Lisbon: 1998, second edition. ISBN: 972-97370-0-2).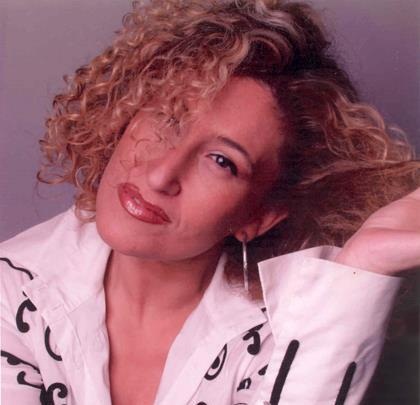 Olga Sotto

Olga Sotto is Researcher of Military Religious Orders, celebrates with passion in their various studies and investigations as historian and writer, the importance to the world of diverse cultures and religions in search of universal understanding. She is defined as Plastic Artist, but she is also Poet and Composer, with several works published. In the areas of the Arts has been honored with several awards and honors. Develops in various schools and institutions and also the Convent of Christ in Tomar, a project of pedagogical character through musical and artistic expression that has the name of "Education through Art." The Artist plays an important role of social solidarity as Ambassador of the Legion of Good Will in Portugal, with a positive life motto "I learned that not everyone can be distinguished, but all can be good."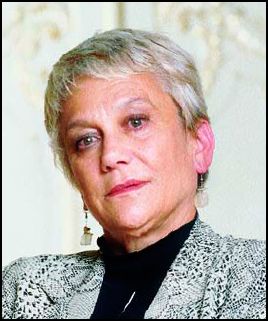 Simonetta Luz Afonso
Born in Lisbon in 1946, graduated in History in the University of Coimbra and post-graduated in Museology and Arts Management. Museum Curator she directed the Palaces of Queluz and Pena, Royal Summer Residences, and she was appointed General Director of the Portuguese Institute of Museums wich runs 30 Museums in Portugal (1991-96). Commissioner-General of the Portuguese Pavillions in Expo 98 Portugal and Hannôver 2000 Germany. President of the Camões Institute that promotes and teaches portuguese culture and language abroad (2004-2009). Guest Professor at the University of Lisbon. Elected in 2009 President of the City Council of Lisbon.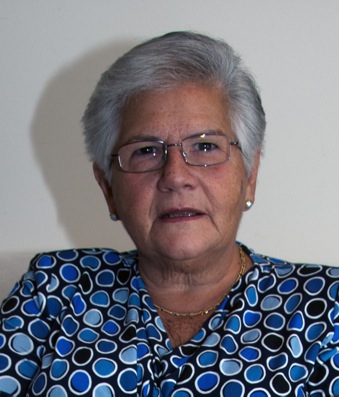 Merry Ruah
Mery Drozdzinski Ruah
Nasceu em Lisboa 19.02.1941 onde reside.
Casada, 5 filhos
Fez parte do Projecto Inicial, da Comissão Organizadora e Executiva da Exposição e Catálogo sobre « Os Judeus Portugueses entre os Descobrimentos e a Diáspora» que teve lugar na Fundação Calouste Gulbenkian em 1994
Fundadora da Associação Portuguesa de Estudos Judaicos, APEJ, em 1994
Membro Directivo activo da APEJ.